Soil Carbon Updates
In addition to the full report from our 2016 soil carbon summit we have produced six updates on advances in soil carbon sequestration. The reports can be viewed below. We've also included a report on State Soil Health Initiatives recently released by Earth Justice.
Our 2017 global conference, Sequestering Carbon in Soil, brought together farmers, soil scientists, funders, and policy experts to establish the best paths to take soil carbon sequestration to scale globally. See the report for discussions and outcomes.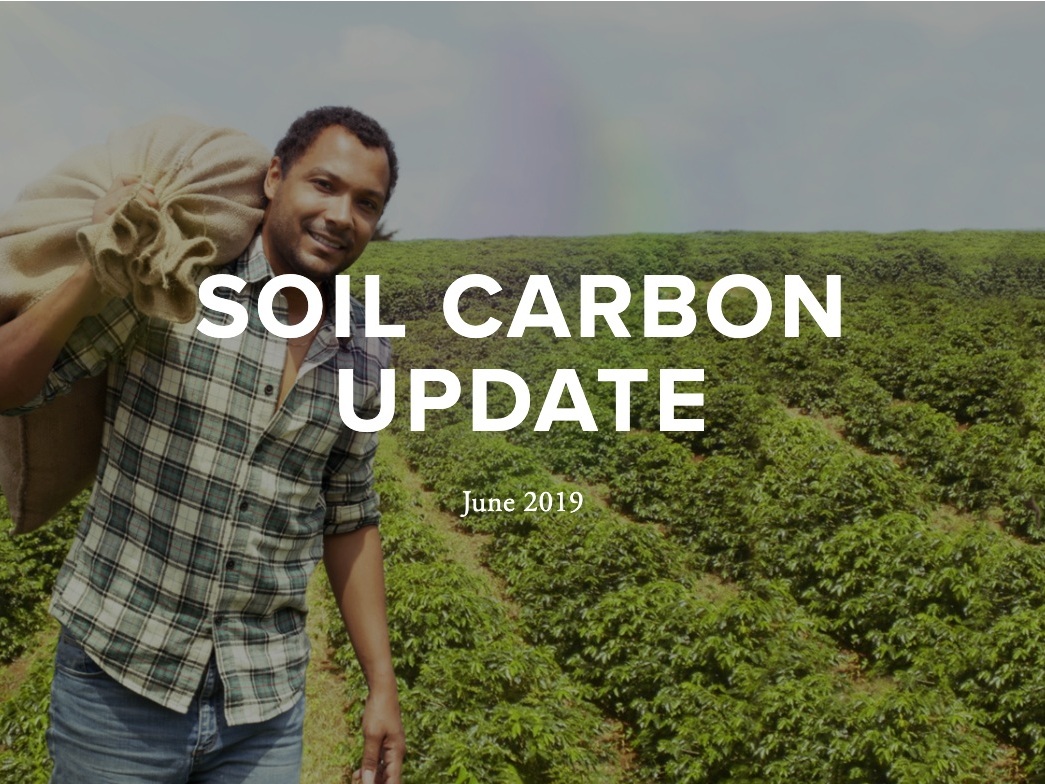 This update includes features on new research, farmers building healthy soils, conferences, job opportunities, initiatives, fellowship programs, policy developments and media coverage.
This update includes features on new SCS initiatives, research developments, conferences, policy developments, and media and communications.
This update includes features on news and resources for and about farmers, reports, policy developments, conferences and events, supply chains, viticulture, media coverage and books.
This update includes features on publications, reports and studies, ecological restoration projects, prizes, mapping, monitoring, reporting and verifying carbon in soil, events, policy development and grants.
This update includes features on reports and studies, conferences, news coverage, emerging efforts, jobs and volunteer opportunities.
This update includes features on policies, practices, science, adaptation and agriculture, funding, workshops, conferences, and internships
This update includes features on reports and studies, conferences, news coverage and emerging efforts
This update includes features on reports, studies, news coverage, emerging work, policies, fellowships, and farmer training programs
Earthjustice and Northeast Organic Farming Association have compiled several State based policy initiatives that are moving the field forward